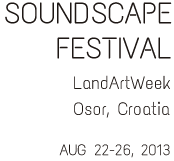 The Soundscape Festival is organised under the auspices of ENALA (European Network for Applied Landart). ENALA is an international project (started 2012) to create a hub for initiatives and stakeholders in rural areas and cultural landscapes from 2012 until 2014. It is coordinated and organized by three project partners of Croatia (Europa Nova Foundation), Germany (Anhalt University of Applied Sciences) and the Netherlands (Stichting Streekfestival Het Groene Woud) and is supported by the EU Culture Programme of the European Union.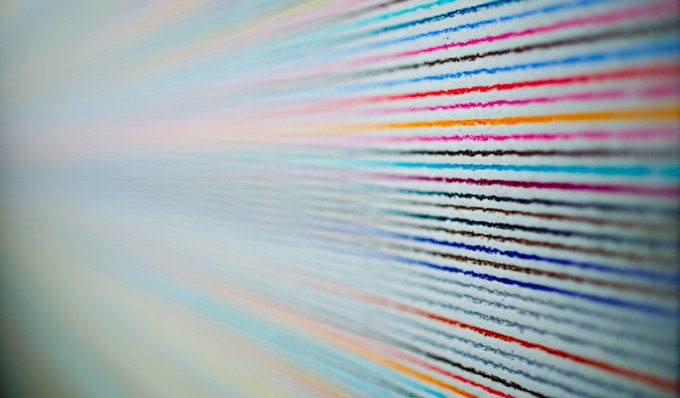 Tamás Jovánovics was born in Budapest/Hungary in 1974. He graduated in 1997 and obtained his PhD in 2004 in Painting at Magyar Képzömüvészeti Egyetem in Budapest and also obtained a degree in 1999 and a PhD in 2004 in Fine Arts at the Université de Provence Aix-Marseille in Aix-en-Provence/France. Since 1999 he has held exhibitions in numerous galleries and museums, both public and private, in Berlin, Brussels, Budapest, London, Milan, Moscow and New York.
In 2007 he won a public art competition and in 2008 he completed the permanent and monumental installations located on three facades of the Nyíregyházi Föiskola  campus in Nyíregyháza/ Hungary. The three-dimensional structures – made of steel and aluminium and weighing approximately 14 tons – are applied onto the facades and the ceilings of the building having a maximum heights of 23 metres. The site ultimately won the FIABCI Prix d'Excellence Award in 2009, as the best public sector development of the year. In 2009 he was selected for an Artist in Residence for three months in New York (USA) at the Harlem Studio Fellowship by MontrasioArte. In the same year he received a special mention by the curators of the Milan based Premio Artivisive San Fedele. He currently lives and works in Vienna.
more at http://www.tamasjovanovics.com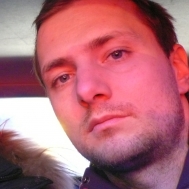 (c) 2013 ELANA / Europa Nova d.o.o.
Supported by DG Culture, European Commission