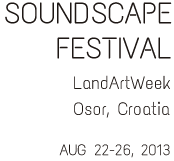 The Soundscape Festival is organised under the auspices of ENALA (European Network for Applied Landart). ENALA is an international project (started 2012) to create a hub for initiatives and stakeholders in rural areas and cultural landscapes from 2012 until 2014. It is coordinated and organized by three project partners of Croatia (Europa Nova Foundation), Germany (Anhalt University of Applied Sciences) and the Netherlands (Stichting Streekfestival Het Groene Woud) and is supported by the EU Culture Programme of the European Union.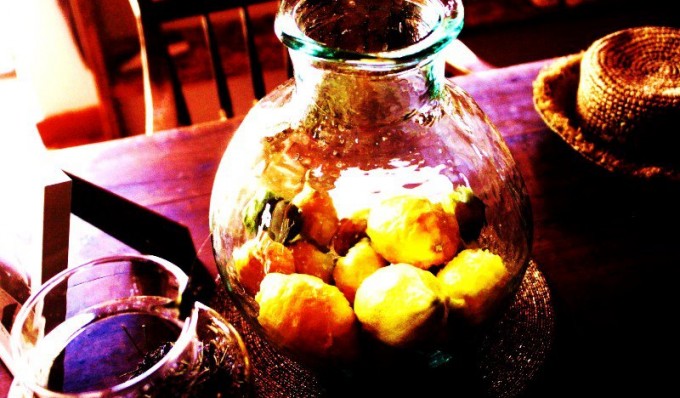 The Stanzia Castellani farm is located on the southern tip of Island Cres, 10 minutes from Osor (15 minutes by bicycle), Croatia.  The organic farm, encompassing a 5 hectare cultivated land, a large untouched forest area and a revived 'stanzia' running entirely on solar energy.
The aim is to revive the local autochthon vegetation and sustain the biodiversity present in the southern corner of the Kvarner region. The farm grows plants that are typical in this area and throughout the Mediterranean. Stanzia Castellani's commitment to reintroduce local varieties of olives, lavender and indigenous plants, such as the buhač and the helichrysum helps sustaining the diversity endemic to the region. Beyond the rich vegetation, preservation of the rural aesthetic of small-scale artisanal agricultural production is a key focus of the farm. Stanzia Castellani is open to visitors and as a 'boutique farm' offers not only delicious organic products but also the chance to experience in person the amazing local vegetation.
Stanzia Castellani is actively taking part in the cultural life of its closer region, by organising workshops and festivals. The annual Lavender Festival (around the time of the lavender harvest) offers musical and culinary enjoyment to locals as well as for visitors. This year, the Stanzia looks very much forward hosting Land Artists from across Europe to participate at the Soundscape Festival, between 22-26 August.
Like Stanzia Castellani on facebook to receive updates on current activities.
(c) 2013 ELANA / Europa Nova d.o.o.
Supported by DG Culture, European Commission